A STORY OF HANDCRAFTED PASSION
A STORY OF HANDCRAFTED PASSION
Craftsmanship is a long held tradition in our family, from fine woodworking, carpentry, painting, sewing, engine building, leather crafting, and yes, metal fabrication, the Adams family has done it all. We've made countless pieces of furniture, business signs, gun holsters, and leather bags. So when the opportunity arose for Colin and I to go into business together as brothers, it was a natural fit, but this is a story best told by going back to the gritty beginning, our first business venture.
When Colin was at the ripe age of 16 and I had just turned 13, we were both hungry for work, but after exhausting all of our neighbors asking if they had any lawn and gardening work we could do around their house it was decided that we needed to run a real lawn business. So with the support of our Dad we went in three ways on a trailer, weed eater, and a zero turn mower. So we cut our teeth doing lawn care, putting out posters on every busy street corner and sticking business cards in hundreds of mailboxes. To our luck after a year we were able to pick up enough business to keep us fully booked after school and working full days throughout the summer. We quickly paid off our mower and trailer and even started picking up landscaping and land clearing work on top of grass cutting. We went through countless cases of people not paying us, theft, selling ourselves short, getting ripped off, and clients' neighbors yelling at us because we got their car dusty, but in the end we came out with some hard earned lessons that all young men should learn and had a great time.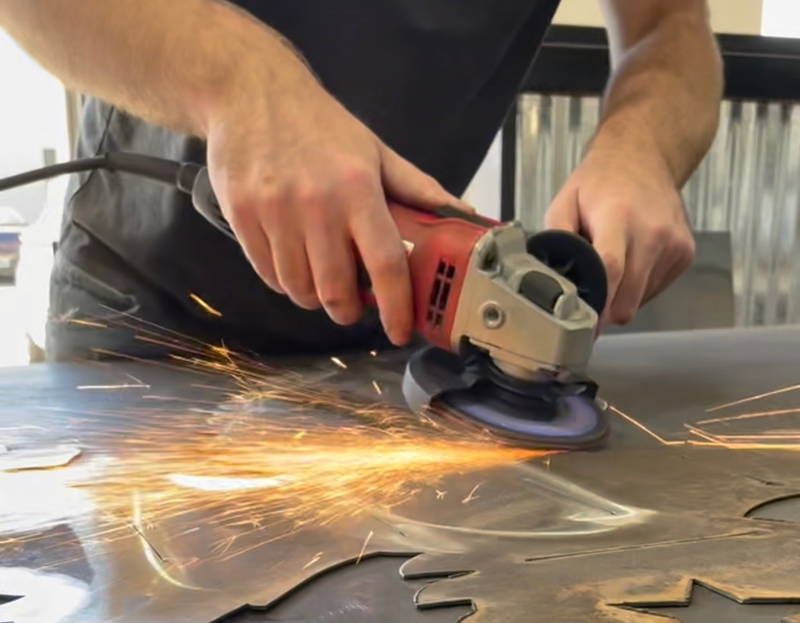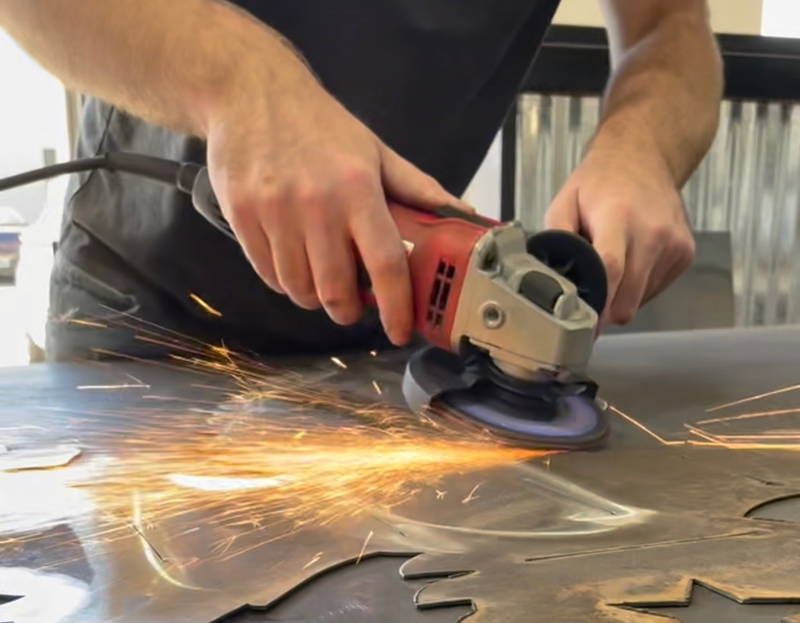 Fast forward a couple years, Colin worked at a Toyota plant as a machinist, then installed security systems and Blake went to college to study business and economics. But with the itch to get back to his roots and do meaningful work with his hands, Colin started American Steel Co. The inspiration behind the business and our current mission remains to this day to create the highest quality metal art that honors both the remembered and forgotten American values of God, Country, Family, Service, and Freedom.
With the purchase of a plasma table Colin was off and running. He started designing the first pieces and working out the kinks to figure out how to repeatedly make high quality art. Then he and our dad built our industrial curing oven and powder coating booth purely from web articles, piecing together materials and reappropriating fixtures from whatever they could find around town. After learning the basics he set off on gun shows across the country from Oklahoma, to Philadelphia, Washington DC, Dallas, and Florida to sell the products. It was a 7 day a week grind for an entire year with no employees just to pay the bills. Then the opportunity came up for Colin to open a retail store in Lynchburg, TN home of the Jack Daniels Distillery. Cashing in every last cent he had and taking out as much credit card debt as possible, Colin refurbished and opened our Lynchburg store in the Summer of 2019. The store did well enough during normal business but with the hit that all retail and tourism took in 2020 the business struggled to pay its bills. All of the necessary parts of the business were there: a great product, the means and know-how to manufacture, a way to sell the product, and even a small audience from all the tourism Lynchburg receives. There was just too much work for one person to make everything run right, but no means to pay anyone else since the business wasn't at the scale to support an additional employee.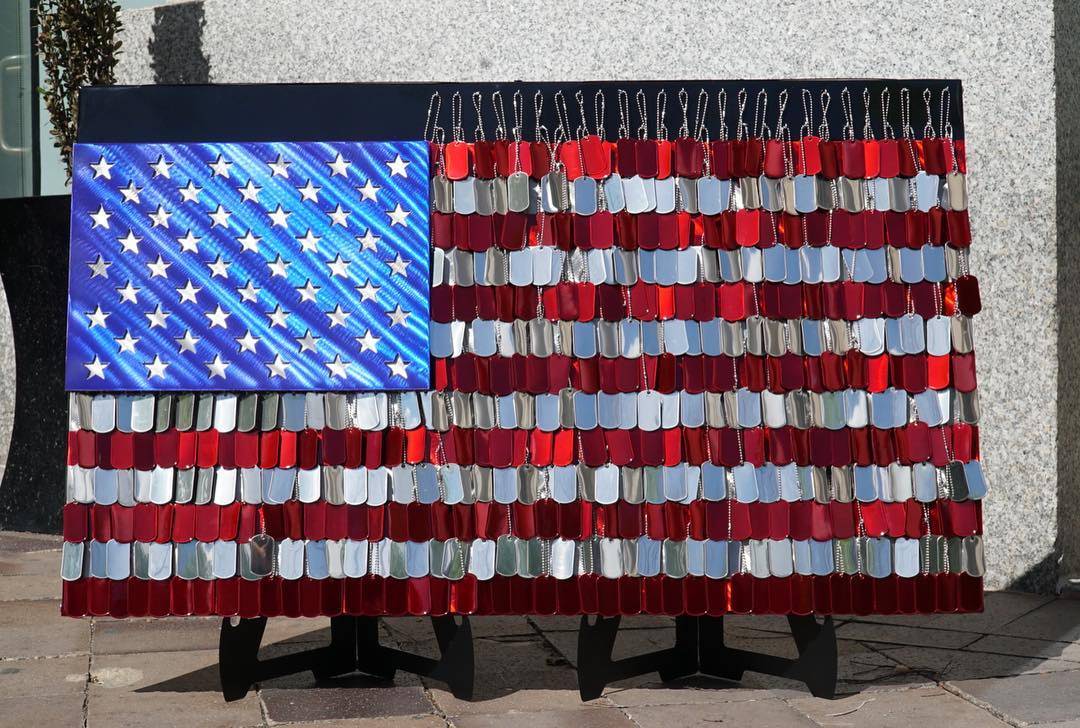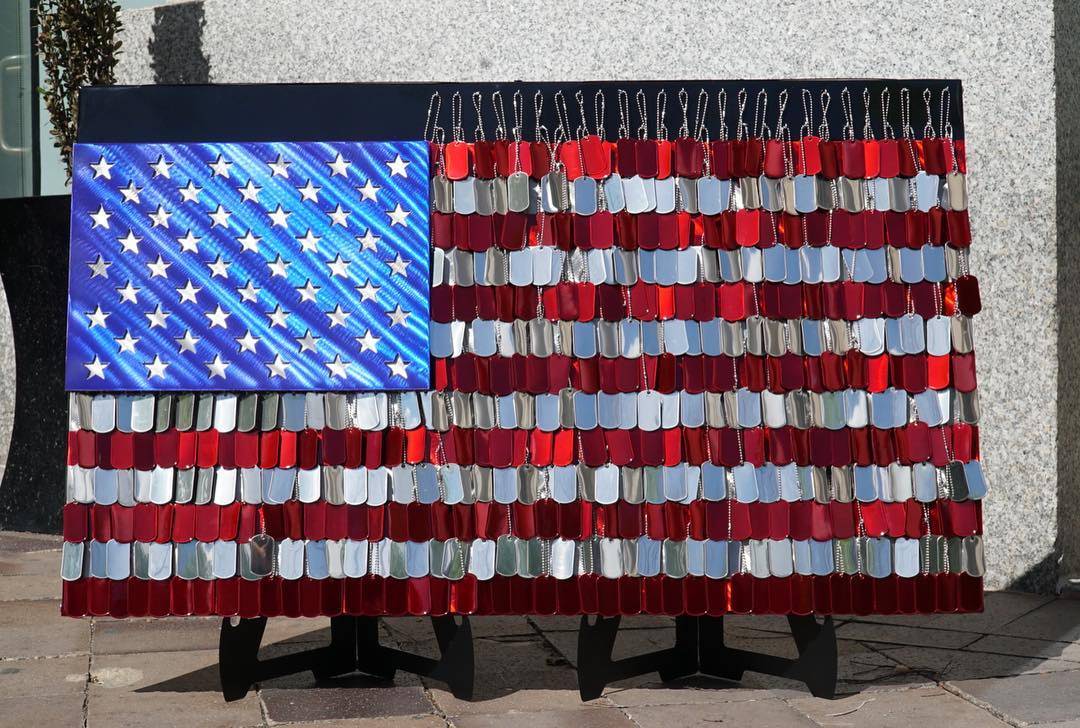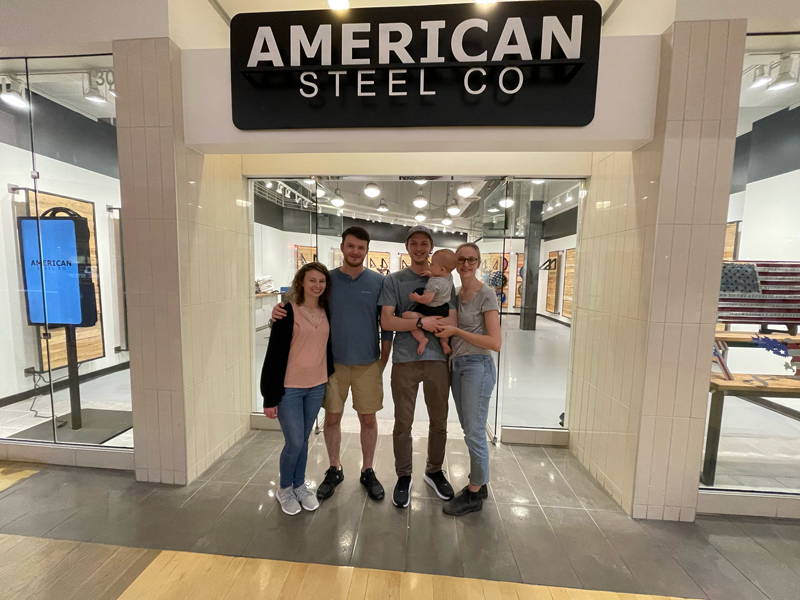 Enter Blake, a scrappy craftsman, outdoors enthusiast, and a Christian with a young family. While muddling through different jobs trying to find what I truly loved to do while still supporting my family, I kept coming across the desire to work extremely hard on something I genuinely cared about. After weeks of talking on the phone to Colin while I was a UPS driver, things finally started to click. We could work together and give it our best shot at turning this business into something while we were young.
So we partnered at the beginning of 2021 to turn around a business that was on a steady decline. It just made sense, we could reconnect as brothers, our skill sets were complementary, we were both highly driven, and we'd get to make sick metal art everyday while learning how to run a business. What could go wrong? We started by going to gun shows again to bring additional revenue into the business until we could afford to open another store. Making the product during the week and selling every single weekend for 3 months straight. A true grind. While working at gun shows and discussing the next possible location for a store, the idea to contact Opry Mills mall came up. We realized it was the perfect opportunity to open a retail store with the pent up shopping demand from 2020 and the fact that we wouldn't have to compete with large retailers for store space because most people were still feeling pessimistic about opening retail from the prior year. So on March 27th, 2021 we opened our doors at Opry mills Mall and it was a success. We were able to finally pay ourselves, hire a couple more craftsmen to work with us, and work on continuing to grow the business. Since then our company has grown from two guys in a 1000 sq. ft. shop to 9 people and a 6000 sq. ft. workshop in just a year and we are busier than ever keeping our stores stocked, fulfilling orders, and trying out new ideas. We'd like to say that the rest is history but that wouldn't be true. There is still a mountain of work to be done and we are learning everything from scratch along the way, all that said we hope you'll join us for the ride!